What Is A PCT | What Is Arimiplex VS Arimistane | How Do They Work | Can You Stack Arimiplex
The post Arimiplex VS Arimistane: Which Is The Better PCT For You? appeared first on Supplement Reviews Blog.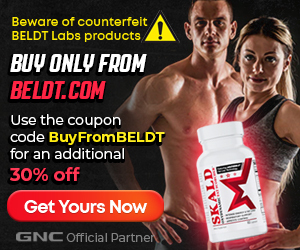 What Is A PCT | What Is Arimiplex VS Arimistane | How Do They Work | Can You Stack Arimiplex And Arimistane | Which Is Better | Warnings And Side Effects | Disclaimer
Whether you're bulking, cutting, or just trying to increase strength, a prohormone can be a great addition in your supplement stack to see results. But, when your cycle ends, the real work comes into play. Finding a post cycle therapy (PCT) best suited for you can be difficult. Between the long compound names and proprietary blends, navigating formulas can take time and your PCT isn't something that can be delayed. So that's why we're here. In this post, we'll be breaking down two of Hi-Tech Pharmaceuticals PCT's Arimiplex™ and Arimistane®. So whether you're off-cycle or planning for your next cycle, keep reading to find out if either of these PCTs should be in your stack!
What Is A PCT?
A PCT or post cycle therapy refers to a protocol taken after a cycle or prohormones or anabolic androgenic steroids (AAS). (1)This protocol aims to promote balance of your natural testosterone levels. We go into a lot more details about PCT's in our guide HERE and for more information on prohormones, check out our prohormone guide HERE. 

What Is Arimiplex PCT VS Arimistane Estrogen Blocker?
As you can imagine, both Arimiplex™ and Arimistane® fall into the PCT category. However, they are actually pretty different. While Arimiplex™ features a blend of ingredients aimed to support your overall well-being during your off-cycle, Arimistane® only features arimistane aka Androsta 3,5-dien-7, 17-dione. Which is one of the most effective and popular estrogen blockers (aromatase inhibitors) available OTC. †

How Do They Work?
Arimiplex™ features a blend to aid in supporting liver health, cardiovascular function, prostate health, libido, block estrogen, and raise natural testosterone levels. † With all these functions, why would you want a product that only supports blocking estrogen? 
While Arimistane® is only an estrogen blocker, you have a lot of freedoms with separating it from a full PCT protocol blend. For starters, it means you're not limited to a brand's specific ingredients or dosages. Meaning you're able to stack up on what you feel your body needs post-cycle. Additionally, you're able to stack Arimistane® with your cycle if it's needed. However, we would be wary of this as it may increase the risk of bone and joint related issues.†

Can You Stack Arimiplex™ And Arimistane®?
While both these product's feature impressive benefits for an individual coming off-cycle, we wouldn't necessarily recommend them together. For starters, Arimiplex™ already features Androsta 3,5-dien-7, 17-dione within it's blend. So you may not need the extra support of Arimistane® to block off estrogen. However, if your estrogen levels are significantly higher than your testosterone levels, doubling down here may be a great option for you.†
And the best way to tell if your estrogen levels are running rampant in your body is through a blood test. Though there are some other physical signs you may notice post cycle or in general that could point in the direction like gynecomastia.†
Estrogen In Men:
Estrogen is predominantly formed from estradiol, which is critical for male sexual function as well as female. In males, estradiol is essential for sexual functions like: (2)
Modulating libido†

Erectile Function †

Spermatogenesis†
Additionally, men with low aromatase activity, may have abnormalities of bone formation, glucose and lipid metabolism (trending toward the metabolic syndrome), and reproductive tract development and function (ultimately impairing fertility). (3)
Where low testosterone and elevated estrogen increase the incidence of erectile dysfunction independently of one another. So while these hormones work in ration for a lot of functions, you can't pair them together in every sense. Consider your fluctuating hormones like symphony. Constantly rising and lowering in response to cues in the body.†
So what's in Arimiplex™ that makes it such a good option? 
It features a blend consisting of:
Prostate Support and DHT Inhibition Complex: 250 mg
Saw Palmetto Extract (Fruit)

NAC (N-Acetyl Cysteine)

Pygeum Extract (Bark)

Stinging Nettle Extract (Root)
Testosterone and LH Support and Aromatase Inhibitor: 37.5 mg
Androsta 3,5-dien-7, 17-dione

Fenugreek Extract (50% Furastanol Saponins)(Seed) 125 mg

Tribulus Terrestris Extract (Minimum 90% Saponins) (Aerial Parts and Fruit) 167 mg
Cardiovascular Support: 150 mg
Pine Bark Extract

Grape Seed Extract (95% Proanthocyanidins)

Policosanol
Liver Support: 360 mg
Milk Thistle Extract (80% Silymarin)(Seed)
Unfortunately, post cycle therapy research is limited so understanding what dose of each ingredient is optimal for supporting you throughout your cycle isn't clear. However, we can say that most of the ingredients in this blend have scientific backing. Included in that is the entire prostate support blend (4,5), Androsta 3,5-dien-7, 17-dione (6) and Fenugreek Extract (7), the cardiovascular support blend (8,9), and the liver support blend (10)!
What's left?
The only ingredient here with mixed scientific review is Tribulus, which is surprising considering how common this ingredient is in so many testosterone boosters. However, at least right now, the evidence on tribulus isn't consistent. So that doesn't mean you won't benefit from taking it. Nor does it mean it's not a good addition in this blend. It just means, like every supplement, individual results will vary.  (11)

Which Is Better?
No one ever likes this answer, but when it comes to Arimiplex VS Arimistane, it depends. If you're coming off a cycle and you're looking for an all-in-one product for your PCT, we'd recommend Arimiplex™. But, if you're rather design a PCT protocol that fits your individual needs, you may benefit from taking Arimistane® as an add-on.
But, let's look at some of the Arimiplex VS Arimistane reviews too!
Arimiplex PCT Reviews:
Customer Review By Ramon: "It has everything you need in a PCT" Posted on 
---
 Customer Review By N/A: "This product work very very well I love the balance !!! A great combination of prohormones vitamins herbs minerals a must-have in oil post Cycle Therapy." Posted on 
---
 Customer Review By N/A: "The product and company is more then what you can ask for." Posted on 
---
Customer Review By Robert: "In an attempt to raise my low T naturally I somehow got my E2 up to 119 pgml. If you don't know it the average is about 25! I have experimented a lot with Arimistane and in January my E2 was 5, which is too low! I am now at 22 pgml with one Ariministane pill per day and 2/3 Estrogenix Depot per day."  Posted on 

Wrapping Up!
This wraps up our review on  Arimiplex VS Arimistane from Hi-Tech Pharmaceuticals. Thank you for reading! And as always, if there was something that wasn't clear, another question you might have, or if you have another idea for a blog, Email Us!
Are you looking for more to read? Check out some of our other blogs!

Warnings And Side Effects:
Hi-Tech Pharmaceuticals Arimistane Estrogen Blocker: 
This product contains ingredients that may be banned by some sports organizations and/or increase risk of false positive on a drug test. Please consult with your sport organization or physician before taking this product.
Hi-Tech Pharmaceuticals Arimiplex PCT:
Not for use of persons under the age of 18. Do not use if you are currently breast feeding, pregnant or plan to become pregnant. Keep out of reach of children. Consult your doctor prior to use if you have any medical conditions or if you are taking any other medications. Discontinue use immediately if you experience rapid heartbeat, dizziness, vomiting or other similar symptoms.

Disclaimer:
†PLEASE NOTE: The intention of the information provided is for reference only. Furthermore, we are in no way providing medical advice or instruction. Instead, the information provided in this guide/blog utilizes anecdotal information and available studies/reviews. While our goal is to maintain and display accurate information, we can't guarantee it represents the latest formulation of the product or information. Therefore, please visit the manufacturer's website if you have any concerns. Also, the information above does not represent our views here at Same Day Supplements. Instead, these are the views and information provided by the manufacturers and users. Additionally, the Food and Drug Administration has not evaluated these statements. Finally, the intention of these products is not to diagnose, treat, cure or prevent any disease or illness.
The post Arimiplex VS Arimistane: Which Is The Better PCT For You? appeared first on Supplement Reviews Blog.