What Is Omega-3 | Omega-3 V Fish Oil | Fish Oil Benefits | Fish Oil & Omega-3 Supplements | Which
The post Fish Oil VS Omega 3 | 7 Fish Oil Benefits You Should Take Advantage of Now appeared first on Supplement Reviews Blog.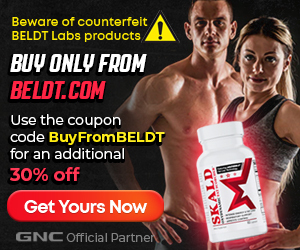 What Is Omega-3 | Omega-3 V Fish Oil | Fish Oil Benefits | Fish Oil & Omega-3 Supplements | Which Should You Take | Warnings And Side Effects | Disclaimer
 Fish oil contains Omega-3, but not all sources of Omega-3 is from fish. So it's important to note that your fish oil benefits and Omega-3 benefits may not be a perfect exchange. As per most dietary nutrients, the source matters. Today we're going to break down what the difference is and what the benefits are.
What is Omega-3?
Omega-3 fatty acids are a class of essential polyunsaturated fatty acids with the double bond in the third carbon position from the methyl terminal (hence the use of "3" in their description). There are actually 11 different types of Omega-3 fatty acids. The three most important ones are ALA, EPA, and DHA. (1)
Why is Omega-3 Fatty Acids Important?
The human brain is made up of about 60% fat. So it comes to no surprise the essential fatty acids like Omega-3 are required for maintenance of optimal health. DHA, in particular, is essential for functional development of the retina and vision. And because the body cannot synthesized essential fatty acids on its own, it must be obtained through dietary sources. (2)
Yet, western diets has an exceeding amount of Omega 6 in diets. Omega 6 is found commonly in vegetable oils, so think of how often you eat fried food. Omega 6 isn't necessarily bad for you, but, it's comes down to balance, moderation, and ratios. (3,4)
Omega-3 VS Fish Oil:
Fish oil is a dietary source for Omega-3 and is generally derived from cold-water, fatty fish. It contains high amounts of Omega-3 in two forms: docosahexaenoic acid (DHA) and Eicosapentaenoic acid (EPA). These two omega 3 fatty acids are commonly known as "resolvins" for their ability to resolve inflammation. (5)
If you are vegan or vegetarian there are Omega-3 options available from pant sources, like nuts. Omega-3 derived from plant sources are typically alpha-linolenic acid (ALA). ALA needs to go through a conversion to become EPA or DHA in order for the body to use it. However, this conversion process is inefficient in humans and only a small percentage of ALA will convert into EPA and DHA. What is left is stored or used as energy, like other fats. Although the benefits are the same, due to the conversion process being poor, individuals may not experience the omega 3 benefits to the same magnitude as fish oil. (6)
Fish Oil Benefits and Omega 3 Benefits:
So what are the benefits? Supplementing with fish oil and omega 3 can benefit your whole body and mind.
1. Heart Health:
Heart disease is the worldwide leading cause of death. But there are proactive measures you can take now to reduce your risk of heart disease and other cardiology issues. For example, diets containing a large portion of fish have been seen to have a lower risk for heart disease. (7)
The benefits of omega 3 and fish oil for heart health include:
---
2. Metabolism:
---
3. Age Related:
---
4. Performance:
As mentioned in previously, Omega-3 has anti-inflammatory properties. In which, studies indicate fish oil and omega 3 supplements may work just as well as NSAIDs in reducing arthritis pain or join pain and are a safer alternative to NSAIDs. (19) There is also evidence showing that Omega-3 may improve muscle growth and reduce muscle degeneration. (20,21)
---
5. Depression
Fish oil and omega 3 supplements may help ease symptoms of depression in some people. The EPA found in fish oil has anti-depressant effects on those that suffer from severe depression. But more research is necessary. (22,23)
---
6. ADHD:
There is evidence that omega 3 is useful in managing and treating ADHD in children. Specifically DHA, may improve literacy and behavior in children with ADHD. Fish oil/Omega 3 supplementation can also be beneficial for children with perceived hyperactivity, inattention, impulsiveness, and aggression. (24)
---
7. Mental Decline:
Fatty acids are vital for brain function. Those that are found in fish oil (EPA/DHA) can not only slow cognitive decline, but can help prevent brain atrophy in older adults. Higher levels of DHA can improve verbal fluency, improved working memory, and memory retention. (25)
Fish Oil And Omega Supplements:
In this section, we're going to dive into some of our popular products and their suggested intake. But these aren't the only options available. You can view other products on our website.
---
EPA (Eicosapentaenoic Acid) – 360mg
DHA (Docosahexaenoic Acid) – 240mg
Other Omega-3 – 120mg
How To Take Nature Made Fish Oil:
Nature Made recommends taking 2 soft gels daily with water and a meal.
Customer Review: "I have been buying Nature Made Fish Oil for a couple years. It seems to be a good product. Our only complaint is the large size of the capsules make them hard to swallow. But with 1200mg, I doubt they could make them smaller."
Features:
Vitamin A (as retinol) – 270 mcg (900 IU)
Vitamin D3 (as cholecalciferol) – 0.75 mcg (30 IU)
100% Natural Fish Oil – 1,400 mg (Omega 3 Fatty Acids – 330 mg, Other Omega Fatty Acids 5, 6, 7, 9, & 11 – 670 mg, Other Fatty Acids – 270 mg)
How To Take Kirkland Signature Wild Alaskan Fish Oil:
Kirkland Signature recommends taking one soft gel daily with a full glass of water, preferably with a meal.
Customer Review: "This fish oil has become a staple in my routine! My cholesterol levels seem to be going down."
Features:
Vitamin(as D-alpha tocopherol) – 2.7mg
EPA (Eicosapentaenoic Acid) – 720mg
DHA (Docosahexaenoic Acid) – 480mg
How To Take Life Extension Mega EPA/DHA:
Life Extension recommends taking two (2) soft gels one to two times daily with meals, or as recommended by a healthcare practitioner.
Customer Review: "So happy to find this product with enough DHA in it. I am always so happy with Life Extension products."
Features:
Vegan Formula
EPA (Eicosapentaenoic Acid) – 195 mg
DHA (Docosahexaenoic Acid) – 390 mg
Other Omega-3s – 130 mg
How To Take Nordic Naturals Algae Omega:
Nordic Naturals recommends taking two (2) soft gels, with food, or as directed by your healthcare professional or pharmacist.
Customer Review: "I really like these. Seems to be more concentrate then fish oils. The epa helps me with inflammation after work outs. I try other brands but keep coming back to this one."
Which Should You Take?
As you can see the fatty acids found in fish oil has a lot of benefits and more that's being discovered. But how does fish oil benefits compare to (ALA) omega 3 benefits ? As we mentioned early on not all omega 3 fatty acids are the same. So for the greatest potential of benefits you may want to opt for a fish oil or an omega 3 product containing EPA and DHA.
For our vegan and vegetarian friends, it takes three reactions in our body to make EPA from ALA and another four reactions to change that EPA into DHA. And, in order to successfully complete these reactions, the body needs an adequate supply of B3 and B6 vitamins, magnesium, and zinc. The other option is to supplement with an omega 3 product sourced from algae which already contains DHA.
Wrapping Up!
And this marks the end of our post on Fish Oil and Omegas. Thank you for reading! And as always, if something was not clear, you have another question on this topic, or if you have another idea for a blog, Email Us!
Are you looking for more to read? Check out some of our other blogs!
Warnings And Side Effects:
If you are pregnant, nursing, taking medications, or have blood clotting issues, consult your physician before use. Consult with your physician before using these products or  if you are allergic to iodine, or use blood thinners.  Store tightly closed, in a cool, dry place, out of reach of children.
Disclaimer:
†PLEASE NOTE: The intention of the information provided is for reference only. Furthermore, we are in no way providing medical advice or instruction. Instead, the information provided in this guide/blog is based on anecdotal information and available studies/reviews. While it is our goal to maintain and display accurate information, we can't guarantee it represents the latest formulation of the product or information. Therefore, if you have any concerns, please visit the manufacturer's website. Also, the information above is not a representation of our views at Same Day Supplements. Rather, these are the views and information provided by the manufacturers and users. The Food and Drug Administration has not evaluated these statements. Finally, the intention of these products is not to diagnose, treat, cure or prevent any disease or illness.
The post Fish Oil VS Omega 3 | 7 Fish Oil Benefits You Should Take Advantage of Now appeared first on Supplement Reviews Blog.